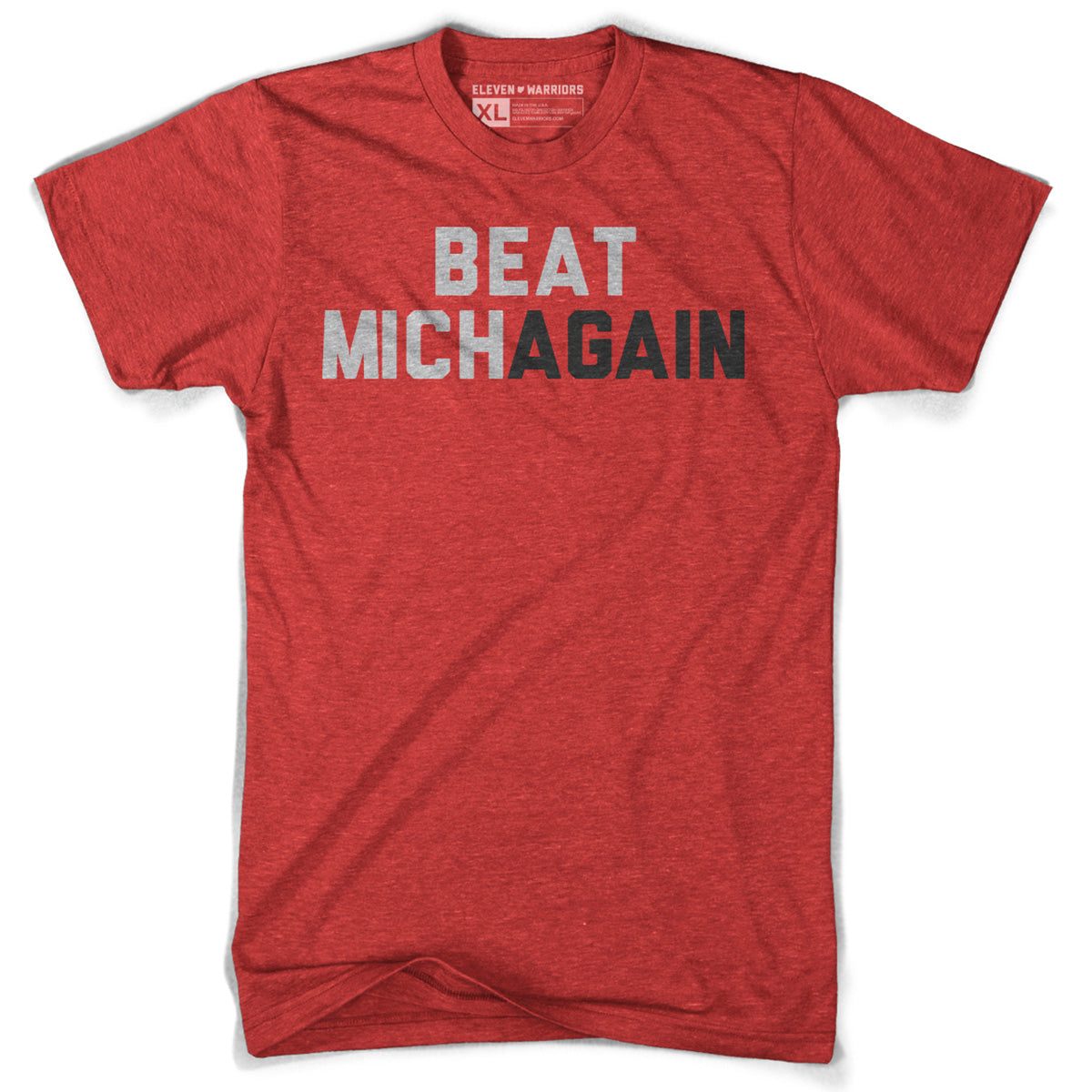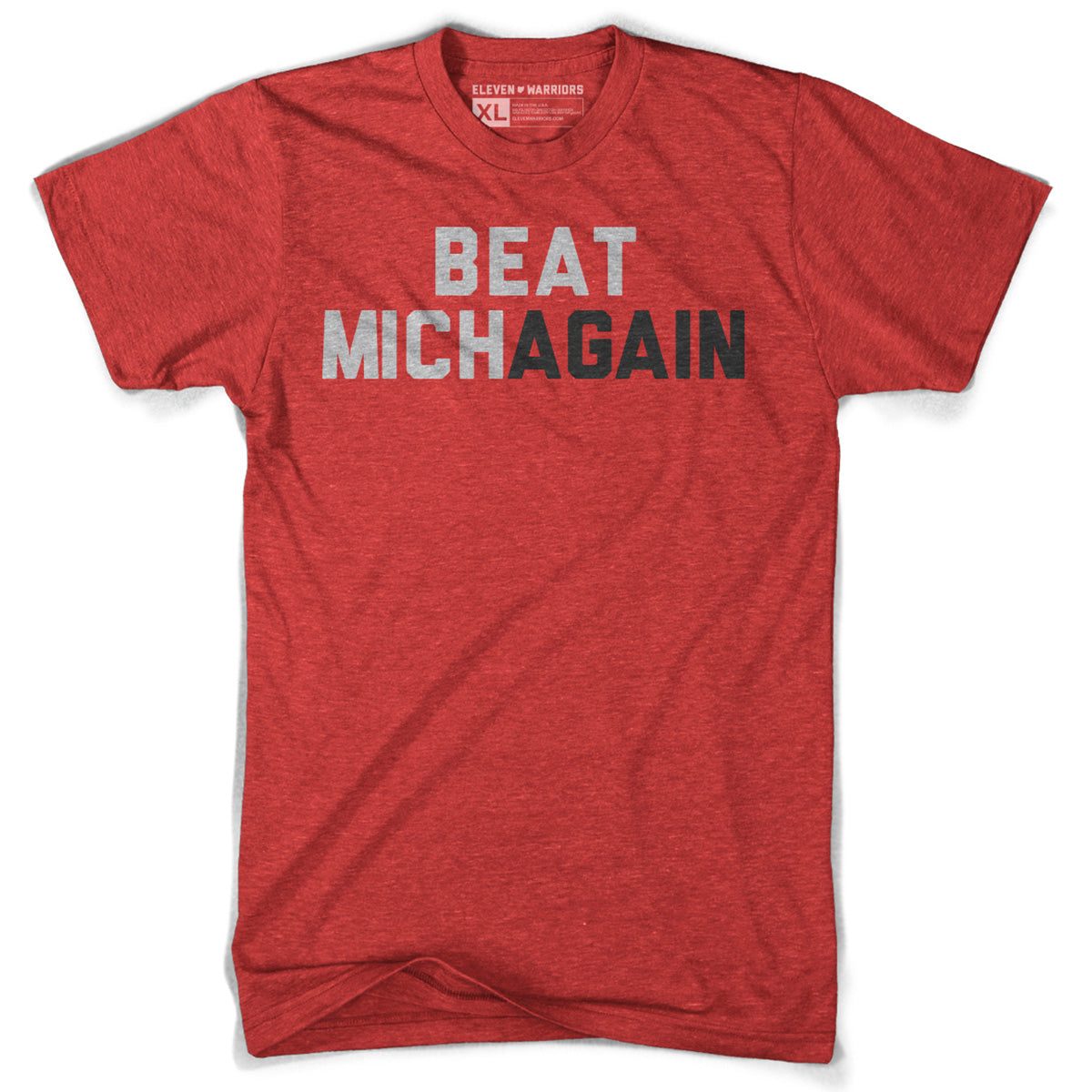 Beat MichAGAIN Tee
Beat 'em. AGAIN.
Tri-Blend (50% Polyester / 25% Cotton / 25% Rayon) construction.
Polyester retains shape and elasticity; Cotton lends both comfort and durability; addition of Rayon makes for a unique texture and drapes against the body for a slimming look.

Durable rib neckband

Designed and made in Columbus, OH–IO

Want this design on a sticker? Here you go!