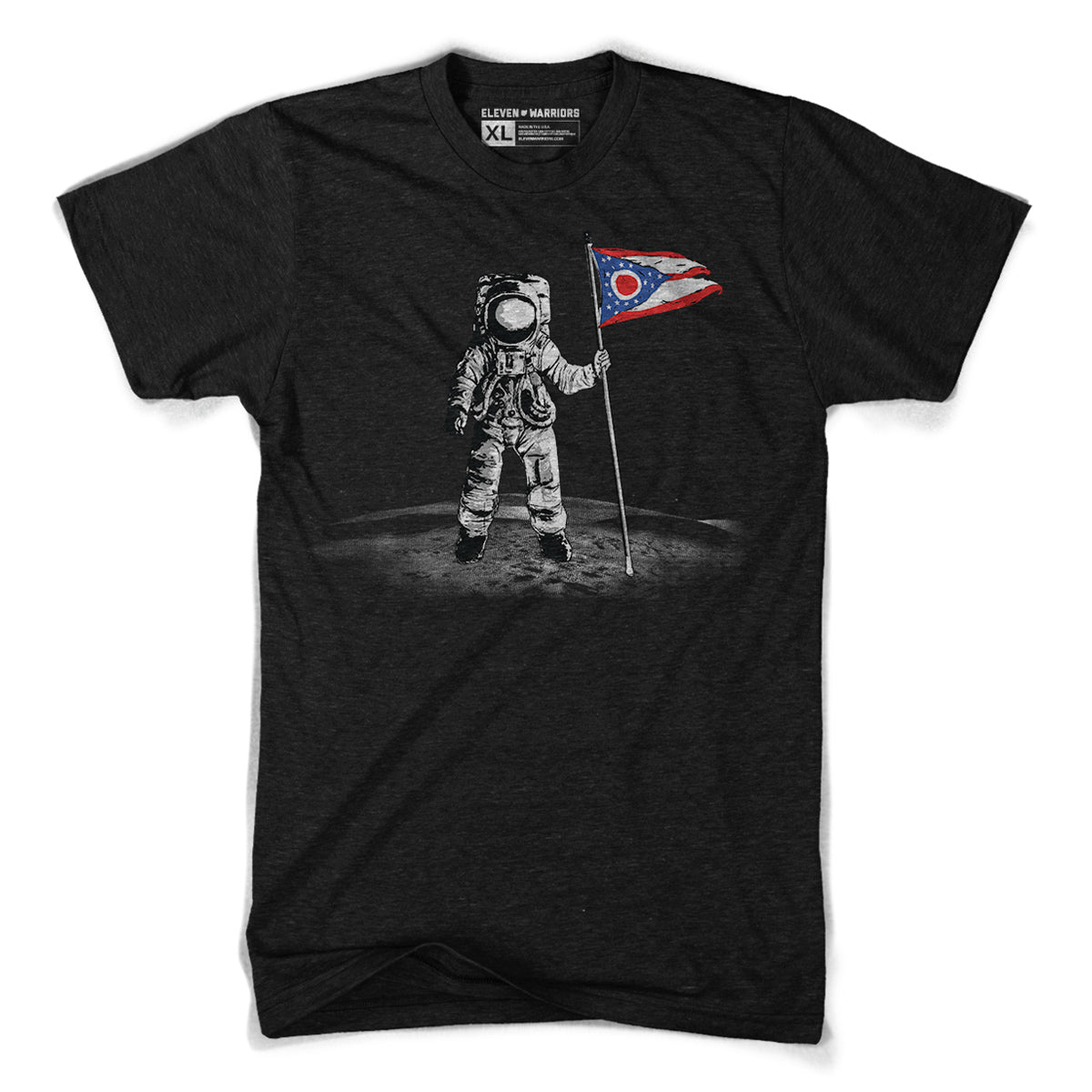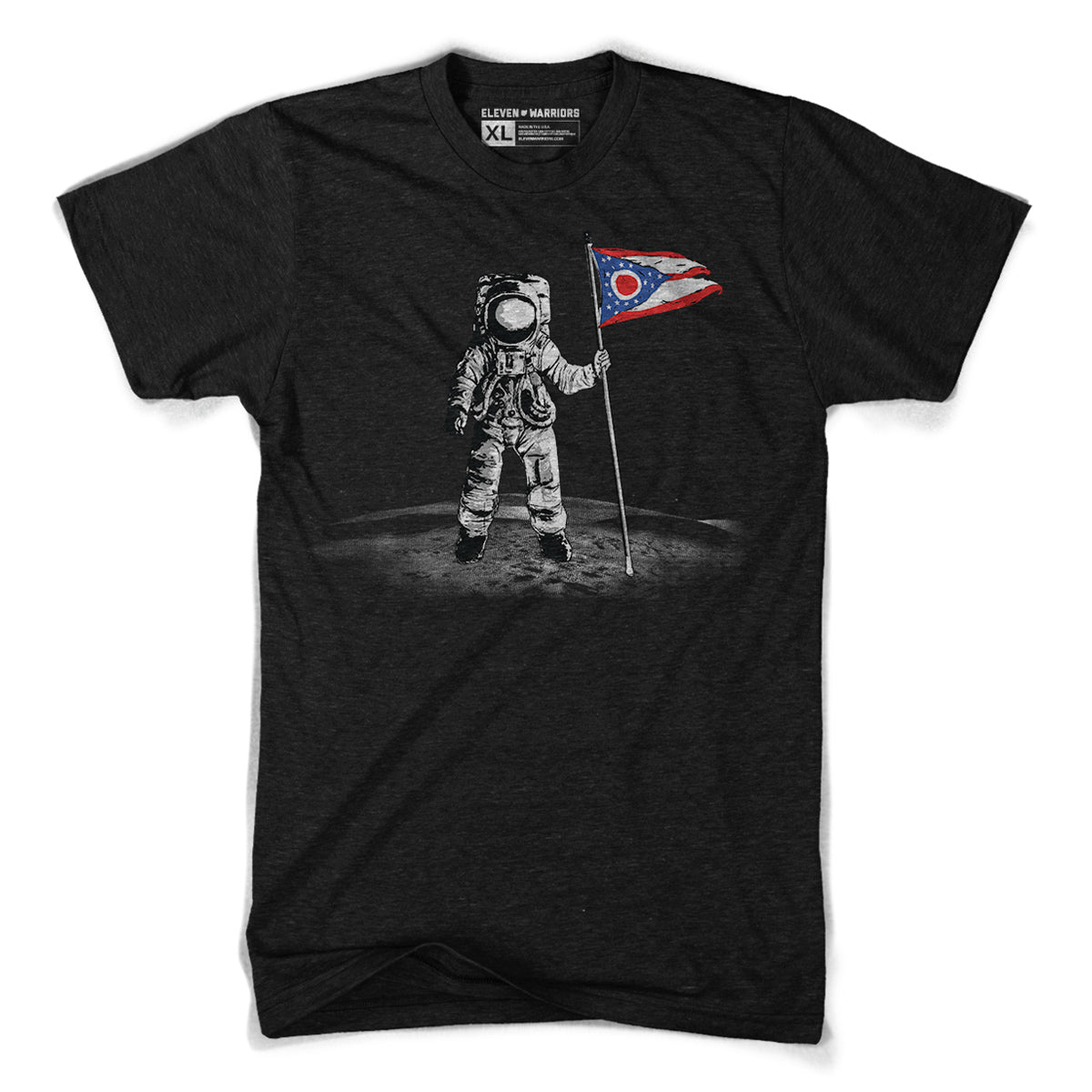 That's Ohio's Moon Tee
Let's face facts: while the 1967 Outer Space Treaty, ratified by 102 nations, established all of outer space as international commons, Ohio owns the damn moon. Neil Armstrong got there first and claimed it for the Buckeye State on July 20, 1969. 
Get yours now on a super-soft tri-blend tee.
Tri-Blend (50% Polyester / 25% Cotton / 25% Rayon) construction.
Polyester retains shape and elasticity; Cotton lends both comfort and durability; addition of Rayon makes for a unique texture and drapes against the body for a slimming look.

Durable rib neckband

Designed and made in Columbus, OH–IO

Grab this killer design on a 4x4 vinyl sticker.