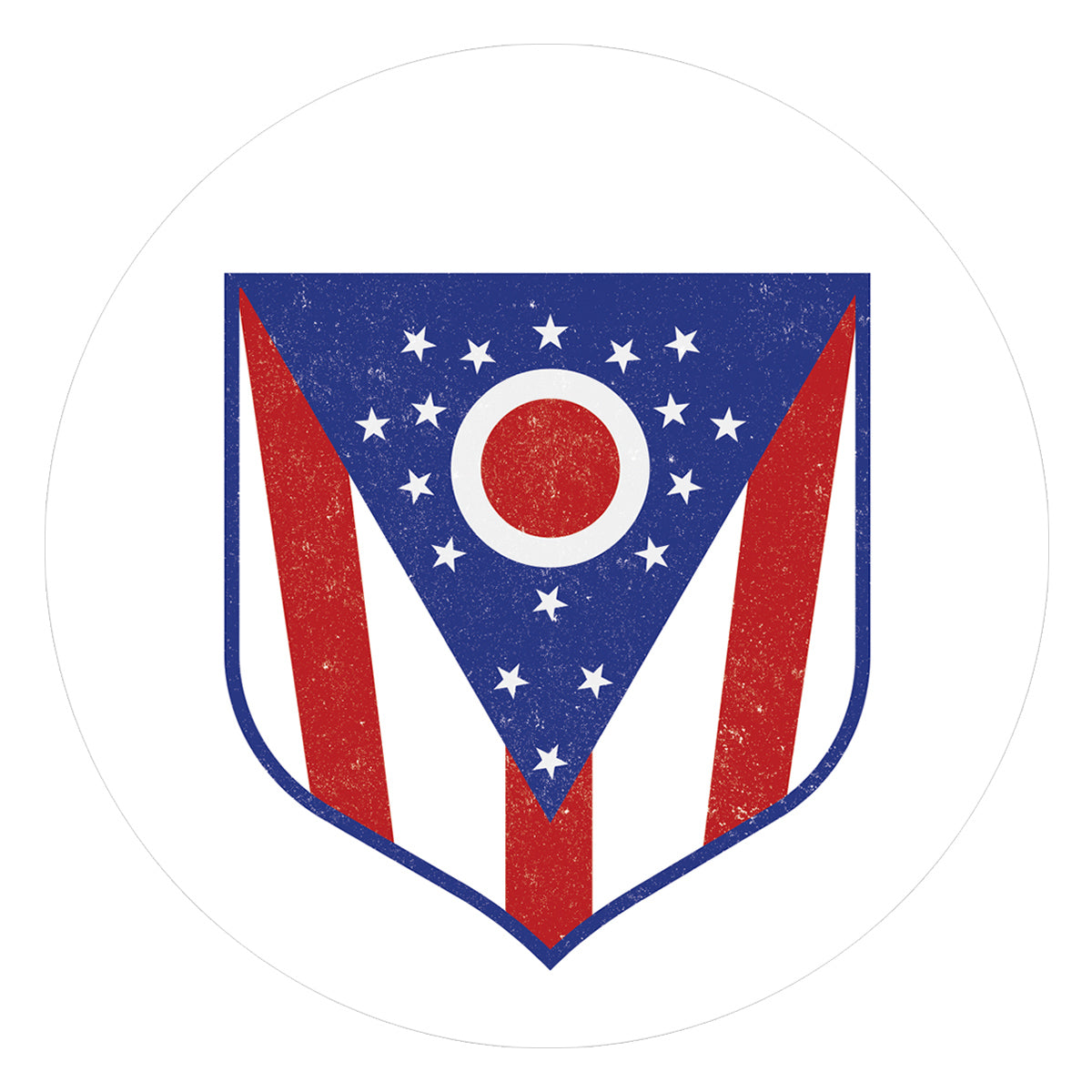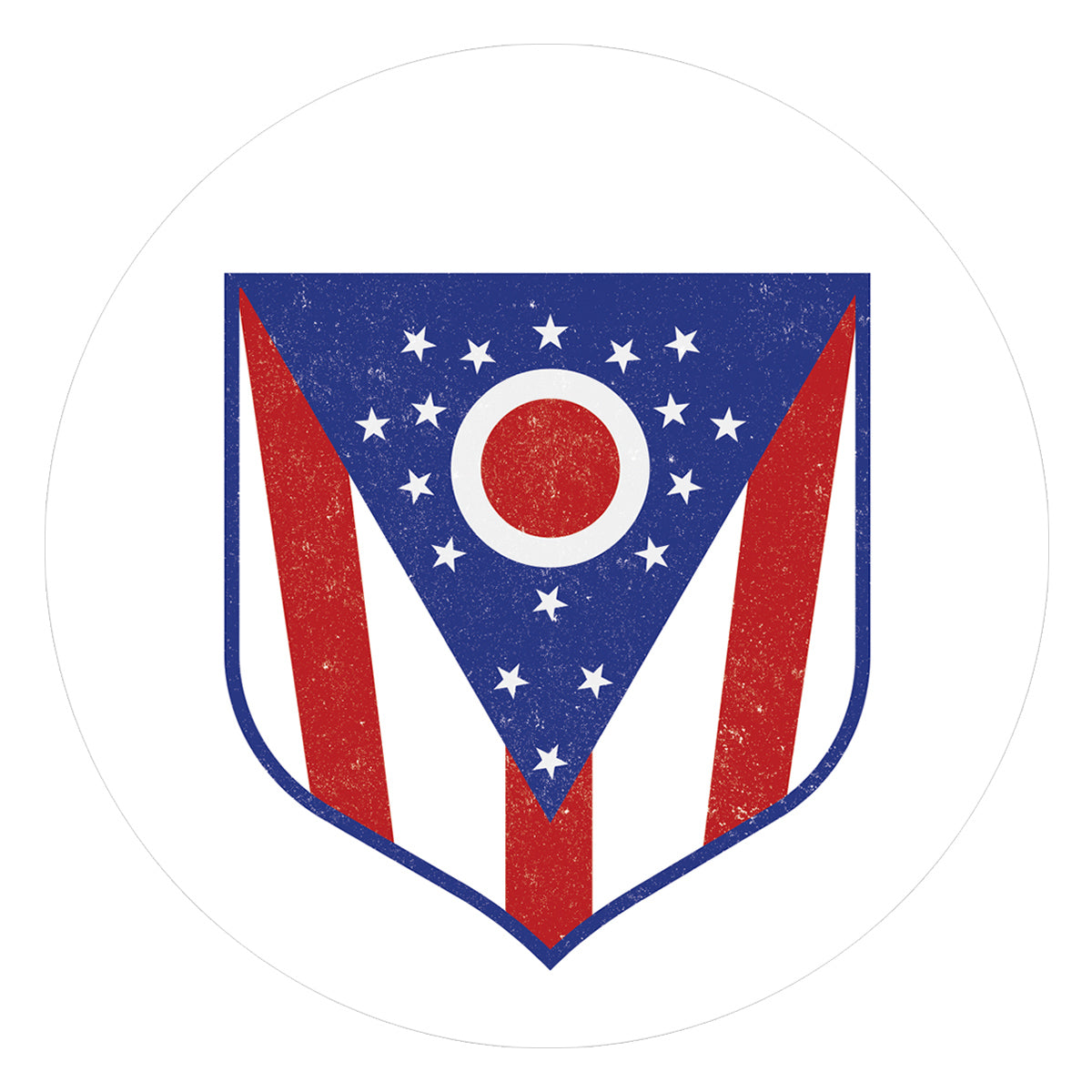 Ohio Crest Sticker
It's no secret that Ohio's state flag is the best you'll find. We've brought the classic Ohio Burgee to crest form in this Ohio-tastic sticker.
This 4" x 4" circle sticker commemorates America's greatest flag. These vinyl stickers are weatherproof, dishwasher-safe and will love you for years.
Made in the U.S.A by patriots just like you.
---
Want this design on a t-shirt? We got you.