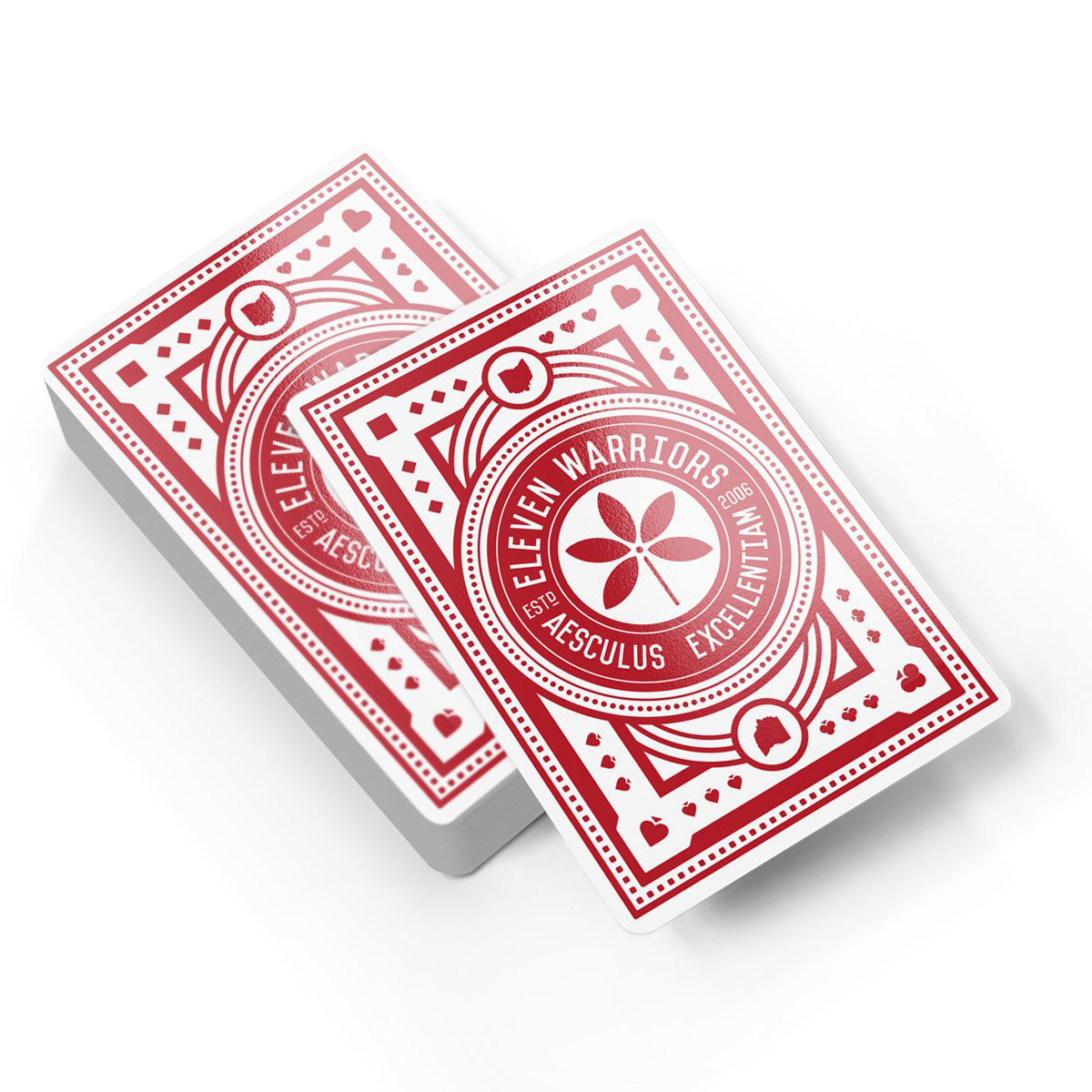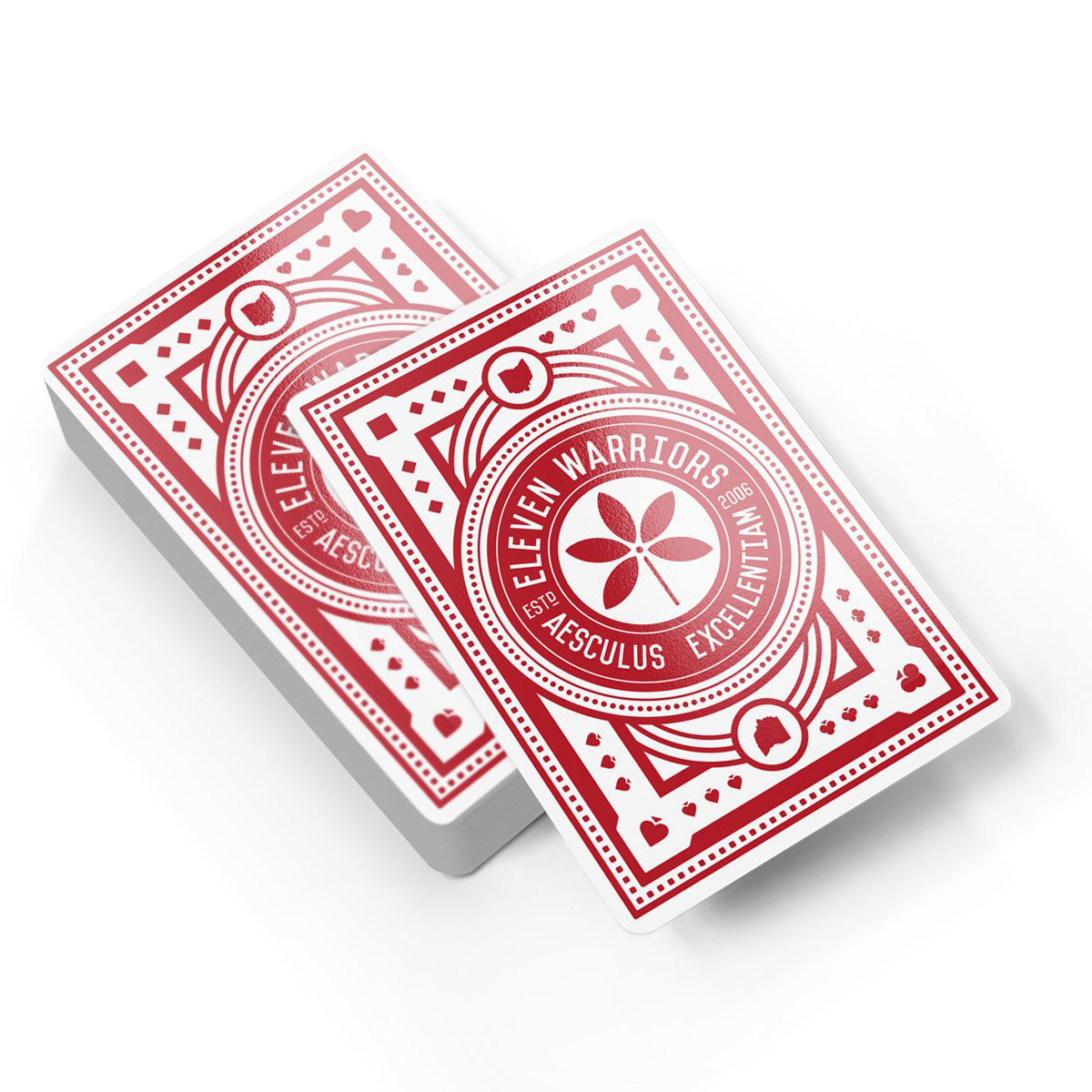 Eleven Warriors Playing Cards
Whether it's poker, bridge, blackjack, hearts, rummy, spoon, spades or war—actually, who are we kidding—you have an Ohio connection, so it's likely going to be euchre!
At any rate, these high-end playing cards featuring the Eleven Warriors seal and custom card backs with silver gilt edges are sure to bring you fortune and good luck.
What better way to make a statement (and support your favorite website) when going alone!
This set of cards measures a standard 2.48" x 3.45" and comes with a sturdy plastic carrying case.